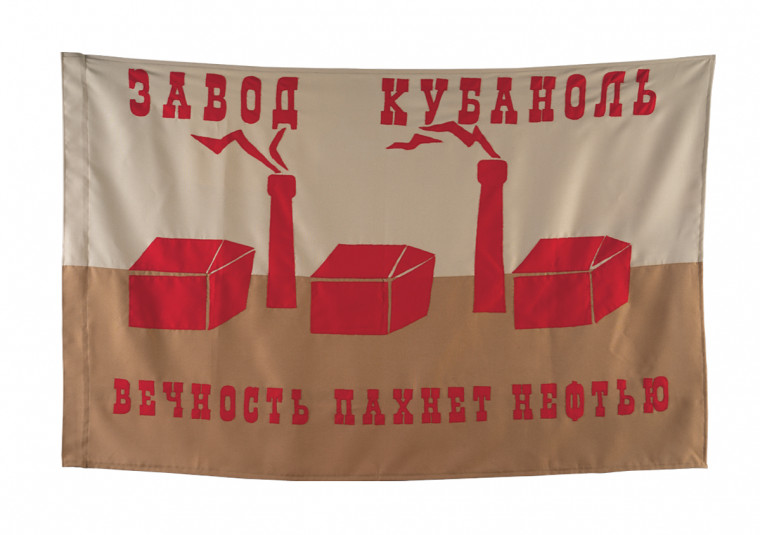 Yana Alalykina
Flag of the Kubanol plant. From the series "Flags of the former and present factories"
Lot 26
Year: 2021
Material, technique: Fabric, applique
Size: 140 х 90 cm
Estimate: $822
Start bidding: $548
SOLD FOR $548
"Flag of the Kubanol plant" is a part of artistic research, in which Yana Alalykina turns to the history of VKHUTEMA. In this higher art and technical association in Krasnodar, as in any other VKHUTEMA across the country in the first Soviet Union years, an artistic language of the avant garde was developed in order to reconstruct the society on the aesthetic level, creating new humans for the new state. However, the mission was not completed: the constructivist artists were accused of formalism, and the official art switched to socialist realism. There is almost no information about the VHUTEMA activities in Krasnodar achieved. The flag of the Kubanol plant is made in style of the 1920's, reminding the banners of workers fighting for their rights. However, instead of the slogan the artist places a quote from a song by Yegor Letov. Pulling the avant-garde stylistics into modern times, Alalykina creates an artifact that can push a viewer to re-think the history.
Next
Previous